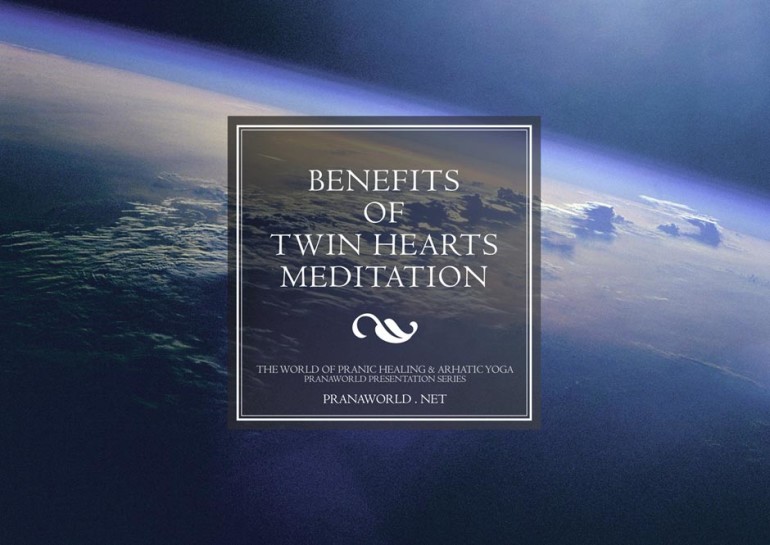 The presentation series is a collection of presentations regarding different subjects of Pranic Healing and Arhatic Yoga, mainly designed and prepared for Pranic Healing instructors, organizers and centers in a very simple and easy to understand language.
We will try to cover the main topics explained and introduced by Master Choa Kok Sui first and then will move on to topics that have greater depth and are more complex like the theosophy teachings. The teachings thaught by Master Choa Kok Sui will be a simple explanation and will not involve any material from the workshops. We will try to provide material to encourage everyone to attend these workshops.
The first topic will be the Twin Hearts Meditation; for peace and illumination!
Twin Hearts Meditation is truly a gift; a gift that brings responsibility; a responsibility that brings peace and love, and spreads the seeds of good will and the will to do good.
Some of the benefits of Twin Hearts Meditation are:
Recharged Body and Improved Health
Sense of Peace and Happiness
Better Self Esteem
More Harmonizing Relationships
Sharper and More Intelligent Mind
More Good Luck
Increased Energetic Sensitivity and Clairvoyance Ability
Improved Intuition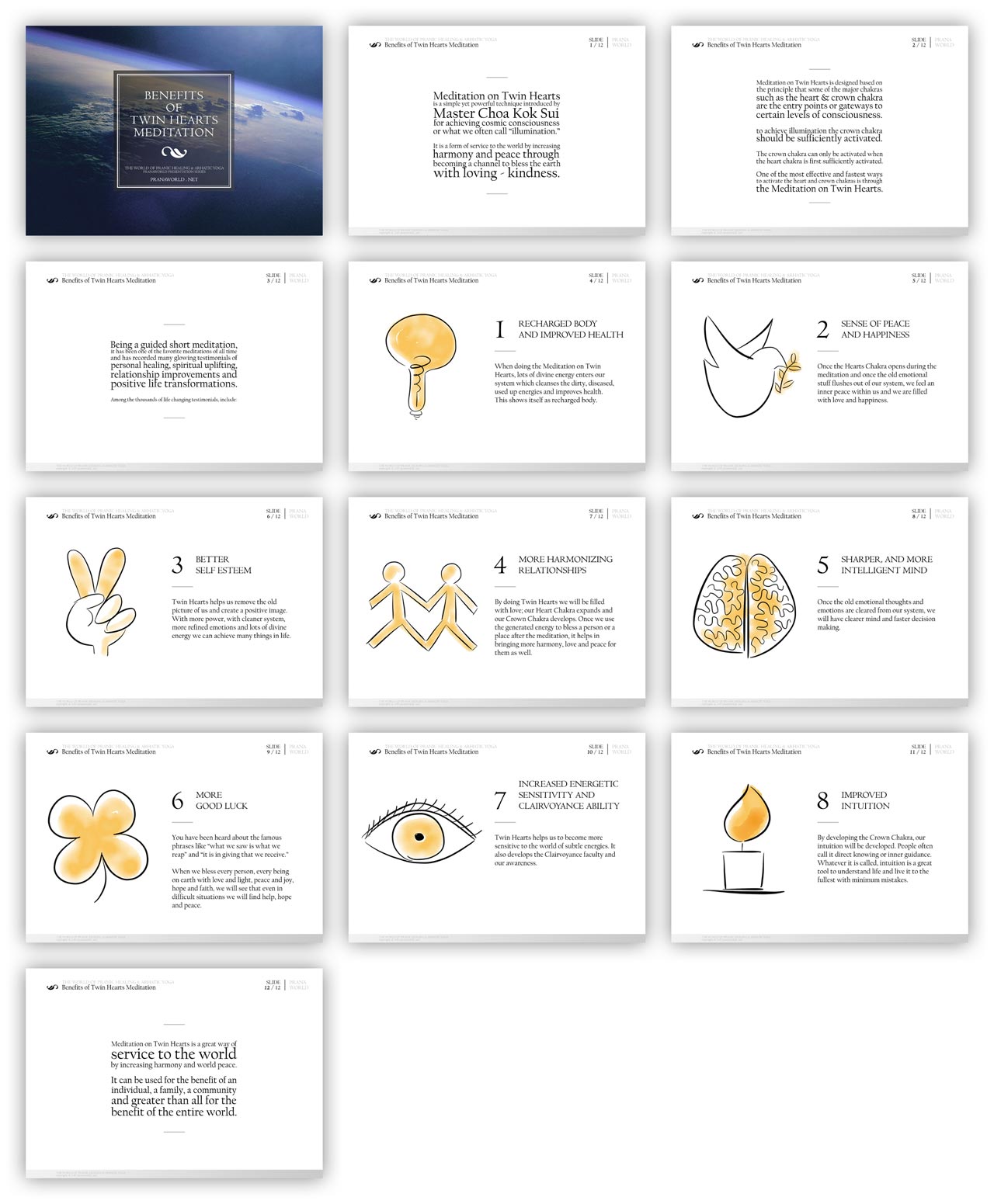 Your Turn…
What are the presentations that you would like to see, or have? In what ways do you think we can help prepare materials to help spread Pranic Healing and Arhatic Yoga? What do you think about this presentation and how do you think we could make it even better?
Let us know in the comments!