MCKS | Founder of Modern Pranic Healing & Arhatic Yoga
The birth and development of Modern Pranic Healing and Arhatic Yoga is basically credited to Master Choa Kok Sui. Being a chemical engineer and a successful businessman, he spent more than 30 years of his life doing research on the esoteric sciences and ancient healing techniques, experimenting and examining them to develop the concepts, principles, practical applications and techniques of Pranic Healing; an energy healing system which uses "Prana" or "life-force" more effectively to balance, harmonize and transform the body's energy processes.
Master Choa Kok Sui was born on August 15th, 1952 in Cebu city, Philippines in a multi-faith environment which further helped him to pursue the spiritual path from young age. Despite being a millionaire, he chose to live simple as a yogi and practice inner purification and meditation techniques which later built the foundation of his spiritual system. According to Master Choa Kok Sui, 'developing the virtues and eradicating weaknesses are very important for aspirants and disciples who are treading the spiritual path… Without the development of the virtues, the disciple will eventually fall.' (Master Choa Kok Sui, p. 6)
To develop and introduce healing and spirituality as a science, he first studied a wide range of healing arts and esoteric teachings such as Yoga, Chinese Chi Kung, Theosophy and Psychic Phenomenon under the guidance of highly advanced powerful healers and gain a thorough knowledge on the subject. He further made close interactions with several yogis, healers, clairvoyants and etc. Throughout his life three spiritual guides were assigned to Master Choa Kok Sui for guiding, nurturing, protecting and guarding him to make sure he stays on the right track spiritually to fulfil his mission. His spiritual teacher (sat guru) however has been Mahaguruji Mei ling since very ancient times, for many incarnations. 'The term sat guru means the permanent spiritual teacher. A disciple has only one sat guru but has many spiritual guides.' (Master Choa Kok Sui, p. XIV)

Master Choa Kok Sui and his clairvoyant friends spent several years experimenting on the techniques which were commonly used by the healers and spiritual practitioners as an art to determine their effectiveness and mechanisms. Finally 'throughout 1983 to 1987, Master Choa Kok Sui worked on the completion of what was his Spiritual Thesis: he labored over the monumental tasks of synthesizing, experimenting, validating, conceptualizing, formulating, systematizing and developing the bulk of what would become Modern Pranic Healing and Arhatic Yoga.' (Global Pranic Healing)
Finally in late 1987, he introduced the Modern Pranic Healing to the public through the publication of a book called "The Ancient Science and Art of Pranic Healing." The title of the book later changed to "Miracles through Pranic Healing" and was translated to 30 languages and distributed in more than 40 countries. He later published 24 other books on the subject of energy healing and spirituality including 'Pranic Psychotherapy (1990), Advanced Pranic Healing (1992), Pranic Crystal Healing (1996), Psychic Self Defense for Home and Office (1999), and Meditations for Soul Realization (2000).' (U.S. Pranic Healing Center)
In fact having a thorough knowledge of invisible energies and their applications has made Master Choa Kok Sui a recognizable figure internationally and one of the great Masters of Energy of our time. One of his great contributions is to introduce highly complicated teachings in a very simple, friendly and easy-to-learn language that almost anybody can learn and practice its techniques and produce immediate expected results, not only to achieve good health and happiness but also greater success and harmony.
Apart from Healing techniques, he introduced the teachings of Arhatic Yoga for the seekers of spirituality which enables the practitioners to understand the deep esoteric and spiritual concepts and to achieve a great degree of oneness with the higher soul and ultimately with God.
Before he left his body on March 19, 2007, Master Choa Kok Sui founded the Institute for Inner Studies and the World Pranic Healing Foundation, Inc. to spread his teachings worldwide. Currently there are more than 100 Pranic Healing Centers established in over 90 countries working under the supervision of 10 Acharyas, the most senior disciples of Master Choa Kok Sui especially trained under him to continue his path. Furthermore his humanitarian organizations including the MCKS Charitable Foundation and MCKS Trust Fund run feeding programs, medical assistances and providing scholarships to the needy in various countries for a better world.
Acharyas are personally assigned by Master Choa Kok Sui to continue the mission of Pranic Healing and Arhatic Yoga throughout the world to help keep the teachings noble and pure.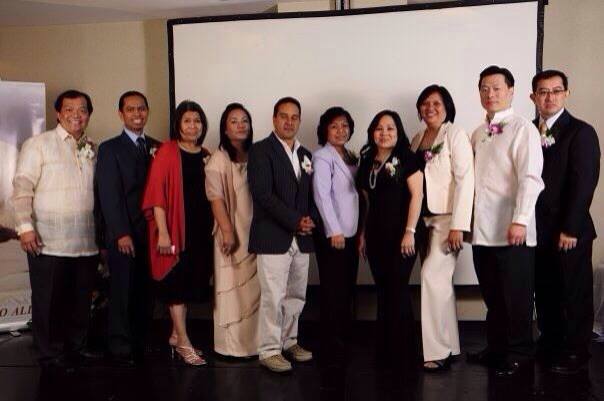 References
Global Pranic Healing. (n.d.). Retrieved from http://globalpranichealing.com/about/the-founder/
Master Choa Kok Sui. The Origin of Modern Pranic Healing and Arhatic Yoga. The Institute for Inner Studies Publishing Foundation.
Sui, M. C. (2004). Miracles Through Pranic Healing: Practical Manual on Energy Healing. Institute for Inner Studies Publishing Foundation.
U.S. Pranic Healing Center. (n.d.). Retrieved from http://pranichealing.com/master-choa-kok-sui