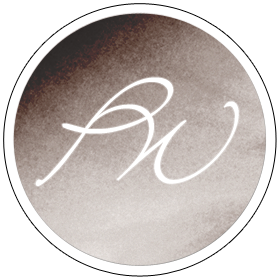 Our Story | Our Mission
"The target is to produce one Pranic Healer for every family. One Arhatic Yogi for every one thousand people out of the present population of about seven billion people. The target is to produce seven million Arhatic Yogis. Out of every ten Arhatic Yogis one senior Arhatic Yogi will be produced. A total of seven hundred thousand senior Arhatic Yogis will be produced. Out of every one hundred Senior Arhatic Yogis the target is to produce one baby Arhat or seven thousand baby Arhats. Out of every hundred baby Arhats the target is to produce one fully matured Arhat or a Great Arhat. A total of seventy fully mature Arhats or Great Arhats. Out of the seventy great Arhats hopefully three Holy Masters or three Great Ones will be produced. If this can be done within one hundred fifty years time the world will change, be transformed and progress beyond recognition. If this objective can be accomplished, we can have heaven on earth."
The Great Vision,
Master Choa Kok Sui, The Origin of Modern Pranic Healing and Arhatic Yoga, Institute for Inner Studies Publishing Foundation.
PranaWorld.net is all about contributing to the spread of  MCKS Pranic Healing and Arhatic Yoga. We welcome any new ideas, comments, contributions and supports with open arms to create a cozy community for all.
PranaWorld.net is following the guidelines of the Institute for Inner Studies and the World Pranic Healing Foundation.
Services & Capabilities
Pranic Healing
PranaWorld offers the first ever online-based healing services based on the noble teachings of Pranic Healing anf Pranic Psychotherapy healing developed and introduced by Master choa Kok Sui. Our services include Pranic Scanning, Physical, Psychological & Relationship Healing and in the near future Pranic Facial and Body Sculpting…
Pranic Business Management
PranaWorld offers comprehensive Corporate and Business Management services which include an extended 3 to 12 months Business Healing, directly addressing the needs and problems of a business; complete Kriyashakti, tremendously increasing the power and energy of a business; and Spiritual Business Management, suggesting a practical annual activity chart…
Pranic Feng Shui
In PranaWorld we are aiming to blend Pranic Helaing with every aspect of our lives and thus our living environment is greatly important to us. Having several senior architects at heart, we believe Pranic Feng Shui is the most precise and complete Feng Shui and Vastu Shastra school which indeed touches the essence. We proudly offer Pranic Feng Shui…
The thinking brain of PranaWorld

This team is in charge of the articles, blog posts, books, movie story lines and anything that requires lots of information; in other words they are the thinking brain or the light aspect of PranaWorld! The members are all Pranic Healing Instructors...

The creative core of PranaWorld

This team does all the design work, from designing the portfolios, brochures, posters, banners and all other art works. They are the creative core of PranaWorld and are consisted of architects, graphic designers and visual artists...

The PranaWorld shop team

This team has the entire PranaWorld shop covered. Product development, service design and creation, sales and product delivery are some of the work they do. These guys are the ones who make it possible for PranaWorld to continue serving you...

General enquiry & support team

These guys are the ears of PranaWorld. They listen to whatever you have to say with an open heart and transfer all your great comments and feedback to the rest of the teams. If there is anything you like to share with us, just let them know...