Stress is considered as any physical or emotional factor that causes bodily or mental unrest. Physical factors include trauma, infections, toxins, illnesses and injuries of any sort.
Emotional causes are numerous and varied. While many people associate "stress" with psychological stress, scientists and physicians use this term to denote any force that impairs the stability and balance of bodily functions.
Stress is the primary cause of heart disease, ulcer, high blood pressure and psychological illnesses. Stress at work further contributes to absenteeism, low performance, decline in problem solving ability, increase in number of accidents and addiction cases. So it is highly important to reduce stress.
However, not all types of stress are unfavorable. A mild degree of stress can sometimes be beneficial especially when carrying out a project where it will increase focus, strength, stamina and alertness.
It is only when stress is overwhelming or poorly managed, that its negative effects appear. An important goal for those under stress is the management of life stresses. It is impossible to completely eliminate stress and it would not be advisable to do so. Instead, one can learn to manage stress so that there will be control over the physical and mental health.
The events which provoke stress are often called stressors which cover a vast range of situations from a simple school exam to tough business projects.
Physically, in response to stressful situations, the nervous system will be activated. The hypothalamus signals the adrenal glands which in response will produce more of the adrenaline and cortisol hormones, releasing them into the blood. The result will be irregular and faster heart beat, shallow and speedy breathing cycles, increase in the blood pressure and metabolism. This in return will prepare the person to react quickly and more effectively and enhances the performance. However in the long run, stress will create several physical and psychological ailments.
Energetically, stress activates the Solar Plexus Chakra which is located in the soft hollow area between the ribs. Activation of the Solar Plexus chakra can increase courage, daringness, perseverance and strength, however its over activation in long run, affect the functioning of the gastrointestinal system as well as the Heart Chakra which may lead to heart ailments or Meng Mein Chakra which may cause high blood pressure; it can also cause Arthritis, kidney ailments and even depression.
There are various ways which can help manage stress.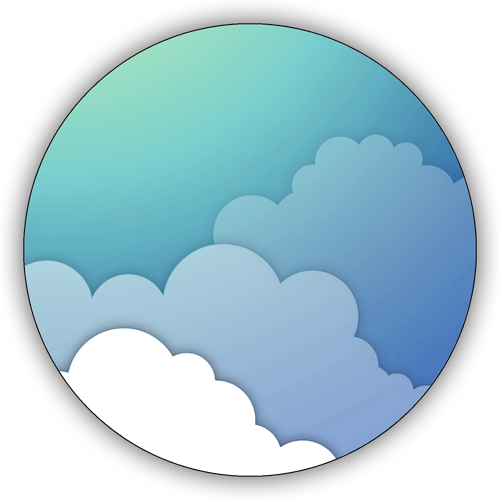 1. Do deep abdominal breathing
Stress changes the breathing pattern to tense, shallow and fast cycles; while the natural way of breathing is deep abdominal breathing, which also has calming effects. Therefore you can reduce stress by bringing the breathing pattern back to deep, relaxing abdominal breathings. It is also advisable to bring the attention to the nostrils and the air touching the nostrils while inhaling and exhaling to further calm down the mind.
Taught by Master Choa Kok Sui in his book "Miracles through Pranic Healing," deep abdominal breathing will enable the body to absorb tremendous amount of life energy or Prana, which will energize the whole body.
2. Start questioning yourself
Stress is basically an emotional impulse and it stimulates the emotional body; therefore one of the fastest ways to control stress, is to bring the consciousness higher, to the mental body. The mental body is the medium of thinking, and it is one level higher than the emotional body; so any emotional disturbances can be controlled by getting the mental body to work. This may happen through thinking.
So start questioning yourself. Ask questions such as, why am I under stress? Is it necessary to be stressful or am I over reacting? What is the intensity of my problem? What are the ways to control the situation? Who can help me to overcome this problem?
While asking each question from yourself, think carefully for the answers. Before you even notice, your stress is reduced to a great degree.
3. Remember a happy event or share some love
As discussed earlier, stress is lodged in the Solar Plexus Chakra. Solar Plexus Chakra is the center for both positive and negative lower emotions; the Heart Chakra on the other hand is the center for higher emotions such as mercy and compassion. In fact Solar Plexus Chakra and Heart Chakra are the second pair of complementary opposites, as explained in the book "The Spiritual Essence of Man" by Master Choa Kok Sui. This means that Solar Plexus Chakra can be regulated through activation of the Heart chakra. This means, to reduce stress, Solar Plexus Chakra must be inhibited and this can happen by activating the Heart Chakra.
Heart Chakra can be activated through remembering a happy event. Spend a few minutes, close your eyes and remember a few events in the past that have made you happy. Smile.
If visualization is a difficult task for you, share some love with people around you. Give an unexpected hug to someone, complement someone, play with your pets, call a friend or even read a funny story. These activities will sufficiently activate your Heart Chakra and as a result reduce stress.
4. Listen to a calm, soothing music
Soft and soothing music has a calming effect on the emotional body. Nowadays soothing music is being used by music therapists to improve a great number of health related problems.
As a sudden laud noise can create irritation or a high level of alertness, a slow soothing music slows down the heart rate and thus creates a calming effect. Therefore this type of music can be used to induce a relaxed feeling and help free the mind from stress.
It is recommended by music therapists to make music as a part of life like listening to soothing music while taking food or even in the morning before starting your daily work.
5. Pray or Meditate
By simply praying, you allow a lot of divine energy to enter your system from the Crown Chakra which helps control your unregulated thoughts and emotions. It also shifts your consciousness to higher vibrations where stress is no more perceptible. Meditation is another simple way to manage stress. Try to meditate daily for about 20 minutes, especially if you are under stress.
There are many types of meditations, designed for different purposes from simple concentration techniques to awakening of Kundalini energy and so on. One of the simple yet powerful meditation techniques taught by Master Choa Kok Sui is the Meditation on Twin Hearts which aims at achieving cosmic consciousness or illumination, as well as peace.
The practice of Meditation on Twin Hearts basically activates the Heart and Crown Chakras, and as a result creates a sense of peace, calmness and happiness. It also increases intuition. If you don't know how to meditate or pray just do nothing. Spend at list a few minutes, open the window let the fresh air come in, have a seat or lie down and take a break from life. Give time to your mind to be relaxed and just let go.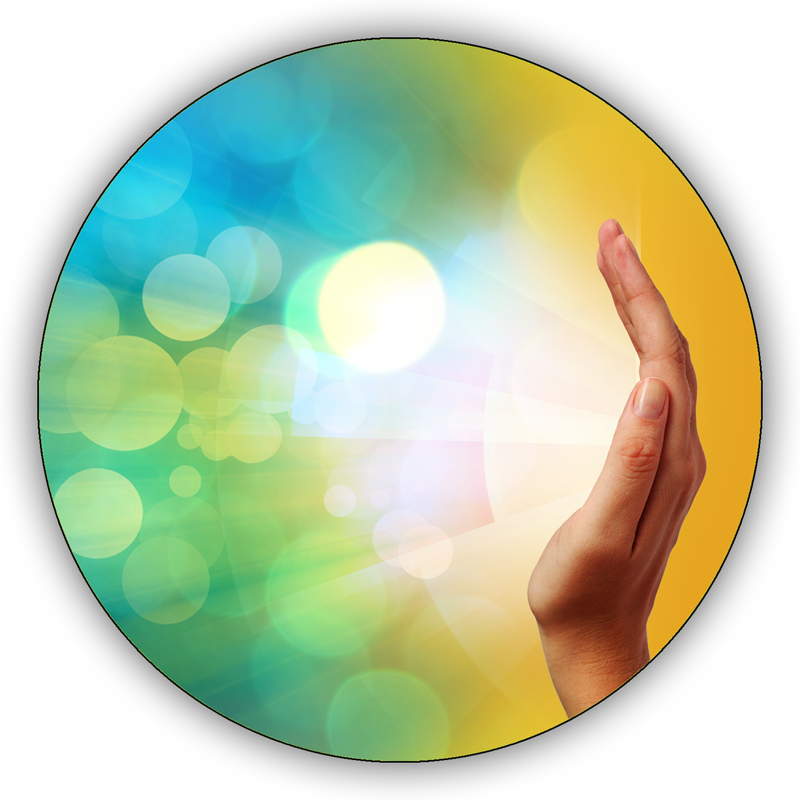 6. Use self-healing techniques
In cases of stress, the Solar Plexus Chakra becomes erratic and filled with tense or stress energy, said by Master Choa Kok Sui. The Crown and Ajna chakras are also partially affected.
If you know any self-healing techniques such as Pranic Healing, it is advisable to clean the stress energy from the Solar Plexus Chakras and to inhibit the over-activated Solar Plexus Chakras. Cleanse and activate the Heart Chakra to further reduce stress.
The Ajna, Crown, Throat and Basic Chakras should also be treated. Spending around 10 to 15 minutes self-healing will reduce stress tremendously and create a sense of peace.
7. Don't let the stress energy accumulate, take a salt water shower
Stress energy can accumulate if not treated immediately, which in long run lead to several physical and psychological ailments such as heart disease, high blood pressure and even addictions.
Taking salt water shower in a regular basis is one of the simple ways to cleanse the stress energy from the system. It cleanses the energy body and gradually strengthens the body and its defense system. Although this treatment looks simple, it is quite effective. "After cleansing your body with soap and water, rub the entire body gently with fine salt. Then wash it off after about one or two minutes." (Master Choa Kok Sui, 2006, p. 227)
8. Avoid being with stressful people and in stressful environments
The energy of the people with whom we interact with and the places we visit basically can affect us to a certain degree. Sometimes being in a stressful environment itself can make you feel tense.  Therefore it is advisable to avoid being with negative people and in stressful environments as your energy field can get contaminated.
If certain activities also add on to your stress such as listening to evening news, watching horror movies or listening to gossip, learn to minimize your participation in such activities.
However if the situation is unavoidable, simply crossing your arms if front of your chest can protect you from the negative influences of the surrounding environment to some extent.
9. List down your tasks, prioritize them
Often we get stressed out because we think we have a lot of work to do and we feel overwhelmed. So writing down the tasks and prioritizing them can help you see the bigger picture and manage your time more effectively.
In fact being organized can help you break responsibilities down into manageable tasks.
If there are some tasks in which you can get help from others, just ask. You do not need to do everything on your own. Remember, it is ok to ask for help.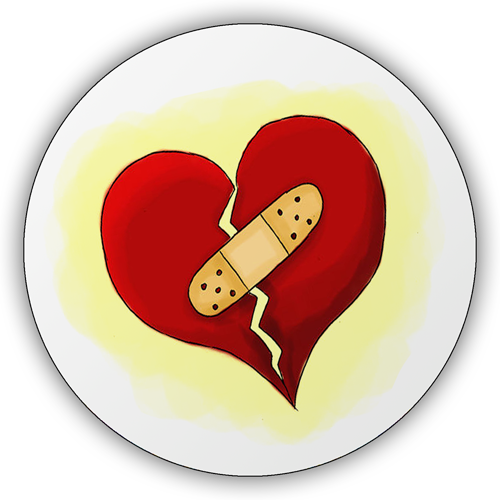 10. Learn to forgive
Do not expect too much from yourself and others. Accept the fact that we are all human beings and we all make mistakes; mistakes are part of evolution, and no one is perfect. So let go of anger and resentment towards other people and more importantly towards yourself. Guilt adds pain to stress.
Learn to forgive and free yourself from negative energies.
11. Go out in Nature in a regular basis
Being in nature has a similar effect to listening to a calm soothing music; it basically calms down the emotions. It can help us tap into a sense of self that is uplifting and actually promotes the internal happiness we all seek.
Simply looking at nature and its vibrant colors can be healing. Based on several studies, looking at nature can improve the conditions of hospital patients. The benefits include less stress, lower blood pressure, fewer headaches and improved health.
12. Exercise
Physical exercise, especially Hatha Yoga, plays an important role in reducing stress by relaxing the tense muscles and releasing endorphins, adrenaline and chemicals that give you a sense of well-being.
Thus make time for at least 20 minutes of physical exercise in a daily basis.
13. Get enough sleep
Sleep is a simple way to energize and refresh the mind. Enough sleep helps fuel your mind as well as your body.
When the mind is tired, your performance will decrease to a substantial level which further adds on to your stress. So get enough sleep.
14. Watch out your diet
If your body is healthy and well-nourished, your ability to cope up with stress will increase. So it is highly important to watch out your diet.
Start your day with a healthy breakfast. It will keep your energy up throughout the day.
Avoid excessive intake of caffeine and sugar.
Drink enough water. If your body is dehydrated, it will lead to headaches which add to stress.
As much as possible, avoid alcohol, cigarettes and drugs. Although they may seem the first options to provide temporary relief from stress, in long run they only make the situation worst by further contaminating the Solar Plexus Chakras as well as the liver, lungs and internal organs.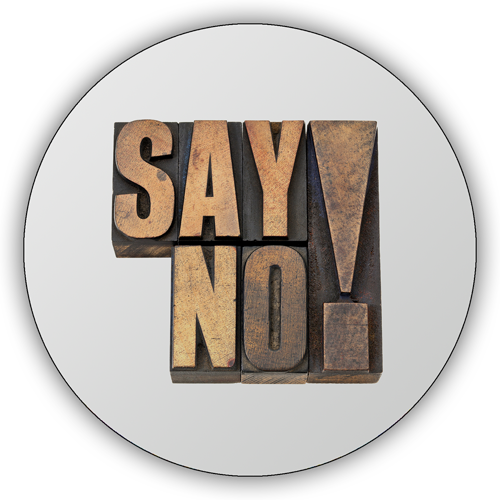 15. Learn to say No
Pay attention to your limits. You cannot do everything that you are asked. You always have a choice to say No.
In your family life, as well as your professional life, refuse to accept tasks and responsibilities beyond your capabilities. Taking responsibilities more than what you can handle normally causes stress.
If you think you cannot handle a task or responsibility, don't simply promise. Learn to say No.
References
How to Relieve Stress. (n.d.). Retrieved from WikiHow: http://www.wikihow.com/Relieve-Stress
Master Choa Kok Sui. (1999). Practical Psychic Self-Defense for Home and Office. World Pranic Healing Foundation.
Master Choa Kok Sui. (2000). Pranic Psychotherapy. World Pranic Healing Foundation.
Grand Master Choa Kok Sui. (2003). The Spiritual Essence of Man. Institute for Inner Studies.
Master Choa Kok Sui. (2006). Miracles Through Pranic Healing: Practical Manual on Energy Healing. Philippines: Institute for Inner Studies Publishing Foundation.
Reconnecting with Nature Reduces Stress and Awakens the Spirit. (n.d.). Retrieved from Life as a Human: http://lifeasahuman.com/2010/mind-spirit/inspirational/reconnecting-with-nature-reduces-stress-and-awakens-the-spirit/
Stress. (n.d.). Retrieved from Kids Health: http://kidshealth.org/teen/your_mind/emotions/stress.html
Stress Management. (n.d.). Retrieved from Helpguide: http://www.helpguide.org/mental/stress_management_relief_coping.htm
Stress Management Health Center. (n.d.). Retrieved from WebMD: http://www.webmd.com/balance/stress-management/features/blissing-out-10-relaxation-techniques-reduce-stress-spot?page=3
The Benefits of Enjoying Nature. (n.d.). Retrieved from Natura lMedicine: http://suite101.com/article/the-benefits-of-enjoying-nature-a54593